Our Accreditations
We are accredited members of a number of organisations and membership programmes. Please see our full list below.
Achilles
Achilles is a collaborative supply chain accreditation standard designed for the construction industry. It provides an effective solution for managing supply chain risk in the areas of safety, sustainability, CSR, quality and financial stability.
View Certificate
CIRAS
CIRAS captures and records employee health and safety data as well as individual concerns and reports back to the company. It provides peace of mind that employees and workers in the industry are heard and listened to.
View Certificate
Construction Online - Gold Membership
Construction online connects suppliers and businesses within the construction industry. They also conduct in-depth verification checks for all suppliers on their platform, companies within the construction sector can be sure that they are working with approved and accredited partners.
View Certificate
CPA - Construction Plant Association
CPA is the UK's principal point of contact for all issues relating to use of construction and allied plant and equipment. CPA helps with resolution of issues including Health & safety, Skills & training, Plant Theft, Safety & technical plant problems.
View Certificate
ICO Accreditation - Information Commissioners Office
The ICO is the UK's independent body set up to uphold information rights within the public interest.
View Certificate
ISO 9001 Certification
ISO 9001 Certified means an organisation has met the requirements in ISO 9001, which defines an ISO 9001 Quality Management System (QMS). ISO 9001 evaluates whether your Quality Management System is appropriate and effective, while forcing you to identify and implement improvements.
View Certificate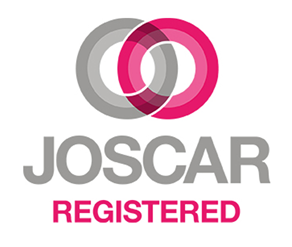 Join Supply Chain Accreditation Register (JOSCAR)
JOSCAR is a collaborative tool used by the aerospace, defence and security industry to act as a single repository for pre-qualification and compliance information. Using JOSCAR can determine if a supplier is "fit for business".
View Certificate
Railway Industry Supplier Qualification Scheme (RISQS)
RISQS have over 90 buying members which include Network Rail and Transport for London. They connect these businesses with suppliers. They have over 4000 supplier members.
View Certificate
The Pipeline Industries Guild Membership
The Guild's membership comprises those with interests in pipelines world-wide, transporting hydrocarbon products, chemicals, water, wastewater, and many other substances, both on and offshore. All are governed by the industry's twin need to combine quality with safety, while at the same time meeting all the latest environmental and legislative requirements.
View Certificate
UKSTT Membership
The United Kingdom Society for Trenchless Technology Is a registered charity involved in the development and promotion of Trenchless techniques and is designed for people and companies involved in the installation of new and renewal or replacement of pipes, sewers or cables.
View Certificate
FORS Bronze Membership
The Fleet Operator Recognition Scheme (FORS) is a voluntary accreditation scheme for fleet operators which aims to raise the level of quality within fleet operations, and to demonstrate which operators are achieving exemplary levels of best practice in safety, efficiency, and environmental protection.
View Certificate