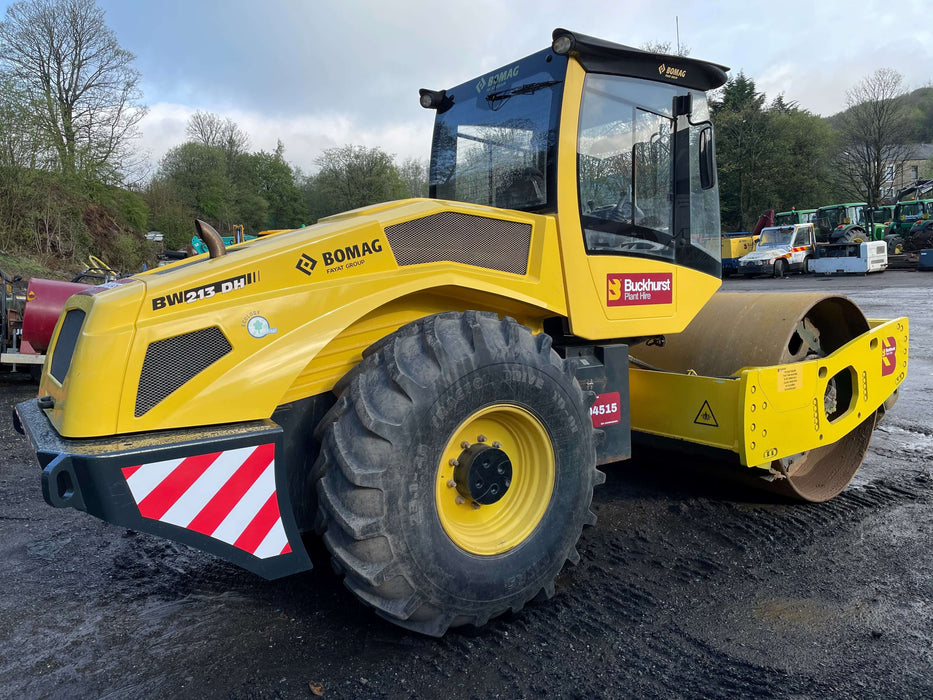 13T Roller
In our 13T Roller range, we offer the Bomag 2130mm and 2100mm Roller, both available to hire at excellent rates. These heavy duty drum roller, are a great addition to any site.
The Bomag BW 213 DH (first image) is a single drum 13T Roller with a width of 2130mm.
We also offer the Hamm H13l. This heavy duty drum roller has a width of 2140mm.
With great output capacity, these single drum rollers are highly efficient. They are used for heavy compaction work on thick fill layers: e.g. large-scale projects in road construction, airports, dam construction, or work to reclaim land.
Please leave your contact number in the box above.
Have any questions?
Contact us now about our pricing and availability or to ask any questions.