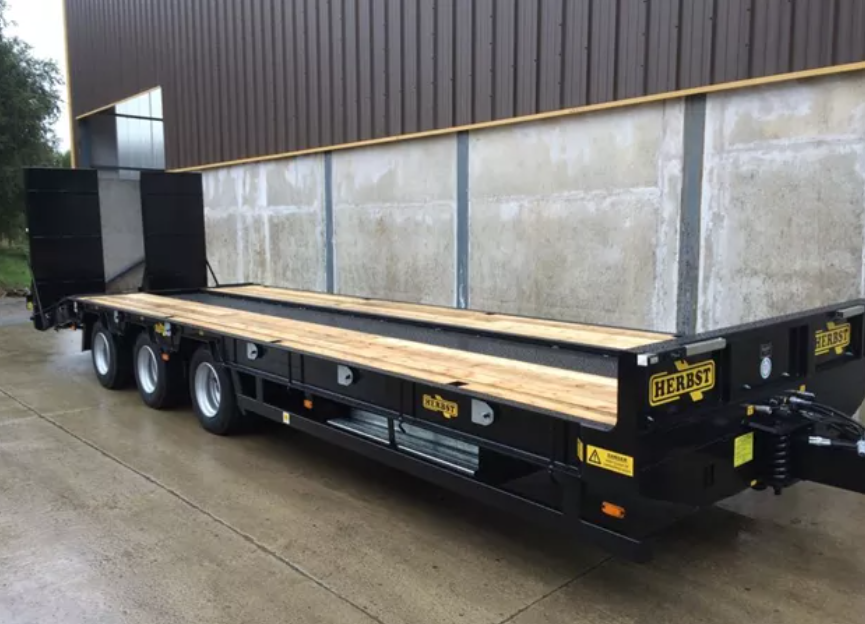 33T Low Loader Trailer
The fully spec'd 3 axle low loader trailer, suitable for transporting large excavators and heavy plant machinery etc., with a payload, up to 26.5T
Complete with headboard, timber floor, beavertail including a bucket well, hydraulic ramps (Steel Plated Type), out riggers etc..
Heavy duty 12" plated chassis, running on 10 stud commercial axles, 8 leaf spring suspension, 235/75 17.5 twin wheels with dual air/hydraulic braking.
Please leave your contact number in the box above.
Have any questions?
Contact us now about our pricing and availability or to ask any questions.