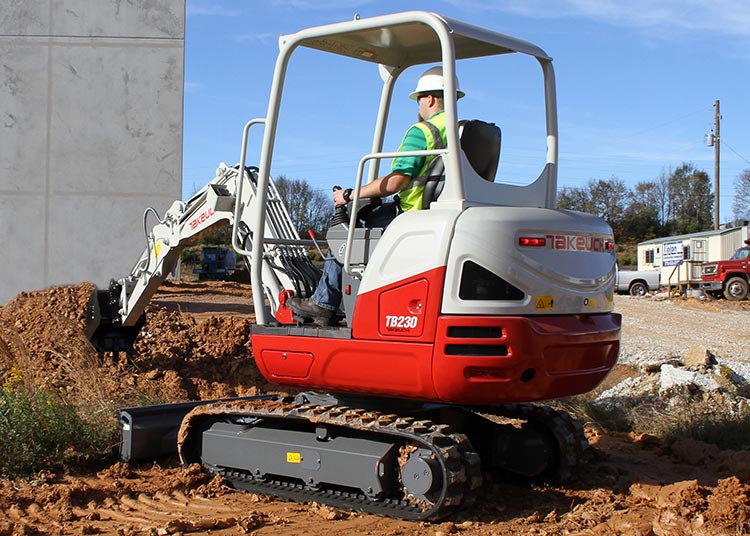 3T Excavator
Our 3 Tonnes digger range, we offer the powerful Takeuchi TB230. With increased power and performance, this machine provides maximum efficiency on sites and is great for groundwork and earthmoving.
The TB230 comes with a larger than average-sized cab, typically seen on 6 tonne Takeuchi excavators. It features a 100% steel wrap-around frame, flat glass panels, check valves to both the boom and dipper, a re-fuelling pump, and heavy-duty dozer blade.
With maximum performance and an excellent bucket breakout force of 20.9 kN and 12.9 kN arm digging force, powered by an 18.2 kW Yanmar 3-cylinder engine. 
This machine has plenty of power and greater torque, along with a well proven, high-performance hydraulic system for greater oil flow for faster cycle times and increased efficiency.
Please leave your contact number in the box above.
Have any questions?
Contact us now about our pricing and availability or to ask any questions.