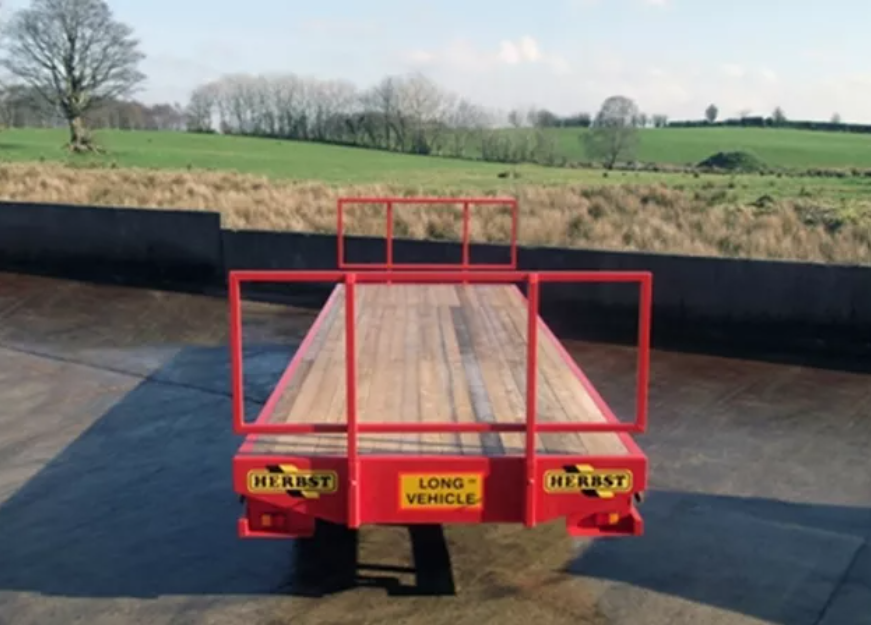 Bale Trailers - 20, 24, 30, 40 ft
We can supply bale trailers in a range of different sizes including 18-20 Ft, 24 ft, 30 ft and 40 ft. 
These heavy duty flatbed trailers can be used for transporting pallets and bags etc. and other applications within construction, with payload up to 20T.

Complete with hay ladders (front & rear), timber floor and heavy duty chassis & side chimes (8" x 3" channel).

Running on 8 stud axles, 7 leaf spring suspension and 435/50 19.5 baby single wheels.
Please leave your contact number in the box above.
Have any questions?
Contact us now about our pricing and availability or to ask any questions.