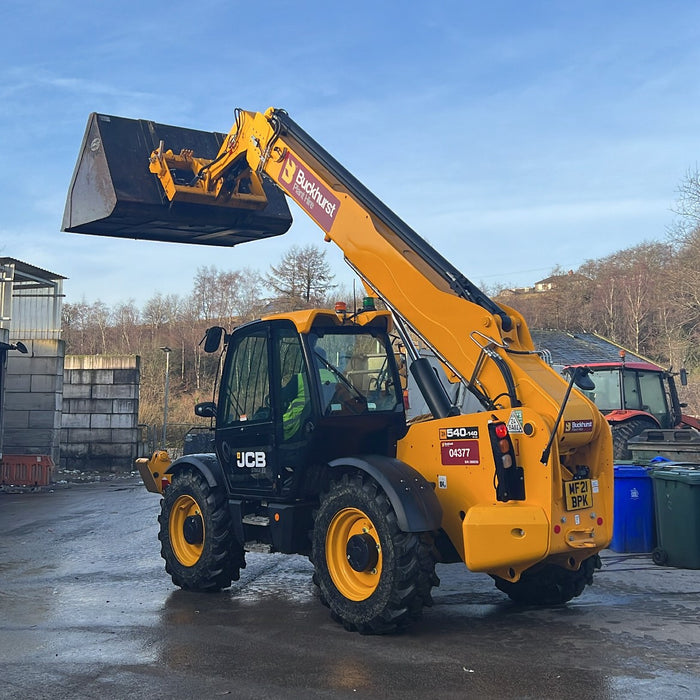 14m Telehandler
The Manitou MT 1440 Telehandler is a great choice for high-rise work sites where a work platform is required to carry out tasks such as roofing and siding. Able to handle 4T loads, up to 14m in height, this machine can work with ease on any type of terrain with its frame levelling system and 4-wheel drive and steering.

Equipped with a low-frame steel door to limit the risk of breakage, this unit also offers optimum visibility of the job site and a view of the load during handling operations.

The large number of compatible attachments available make it a versatile multi-tool carrier for real support on all of the various sites it's used.
We also have the JCB 535-140 Hi-Viz Loadall Telehandler takes telescopic handler visibility to new levels, particularly the three-quarter view to the rear of the machine. It's a full-sized 4-stage Loadall with a huge reach and a highly efficient DIESELMAX engine. This machine has a 3,500 kg max payload.
Please leave your contact number in the box above.
Have any questions?
Contact us now about our pricing and availability or to ask any questions.