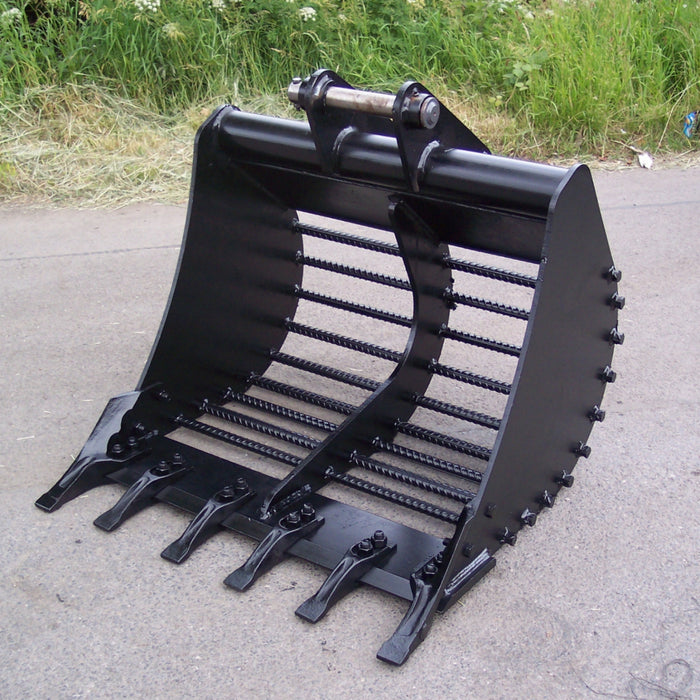 Riddle Buckets
Riddle Buckets, also known as Sorting, Shaker or Screening Buckets are a cost effective, heavy duty attachment, ideal for separating and sorting materials such as brick, general debris, concrete and stone.
Riddle Buckets can be an effective attachment to clean and dredge waterways, they are non hydraulic and can be submerged in water.
These buckets are an essential for anyone involved in sorting or processing materials.
We have Riddle Buckets to fit the following sized machines:
8T, 13T, 21T and 36T
For more information or to enquire about our rates and availability, please contact your local depot or email info@bphsp.com 
Please leave your contact number in the box above.
Have any questions?
Contact us now about our pricing and availability or to ask any questions.