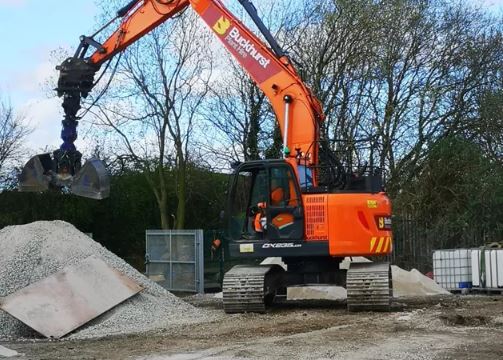 Clamshell Bucket
We can supply a 20T clamshell bucket to be attached to our bigger excavators such as the 23T Doosan shown here. 
You can use clamshell buckets for:
Digging pits for ground construction work.
Ideal for digging and loading material in tight and limited spaces.
Material handling,loading and unloading industrial wastes, grains, sands, etc.
Heavy duty mechanical clamshell is ideal for dredging application by crane.
Please leave your contact number in the box above.
Have any questions?
Contact us now about our pricing and availability or to ask any questions.